ADATA Ultimate SU750 2.5″ 256GB SATA III 3D TLC Internal Solid State Drive (SSD) ASU750SS-256GT-C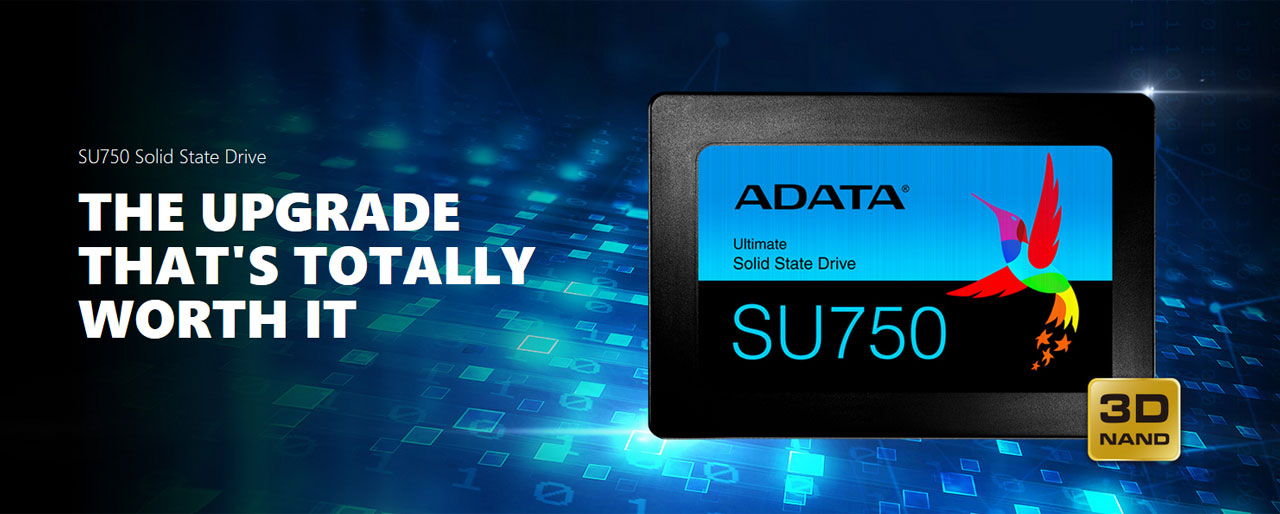 The Ultimate SU750 is a great upgrade for your HDD or older SSD, due to being built using premium quality 3D TLC NAND flash, which provides higher storage capacity and better efficiency than 2D NAND. It operates on SATA III 6 Gbps host interface and features intelligent SLC Caching technology, achieving breakneck read/write speed for blazing-fast system start up/shut down, instant-on app loading and responsive multitasking. LDPC (Low-Density Parity-Check) technology helps ensure data integrity. And high Total Bytes Written (TBW) enables long lifespan for years of trouble-free performance. Add the Ultimate SU750 to your desktop/laptop and experience better everyday computing.
3D NAND Flash—Higher Capacities, More Durable
Implementing 3D NAND Flash, the SU750 features higher storage capacities ranging from 256GB to 1TB, improved efficiency, and better reliability. Whether used as storage or a boot drive, it's a great upgrade choice!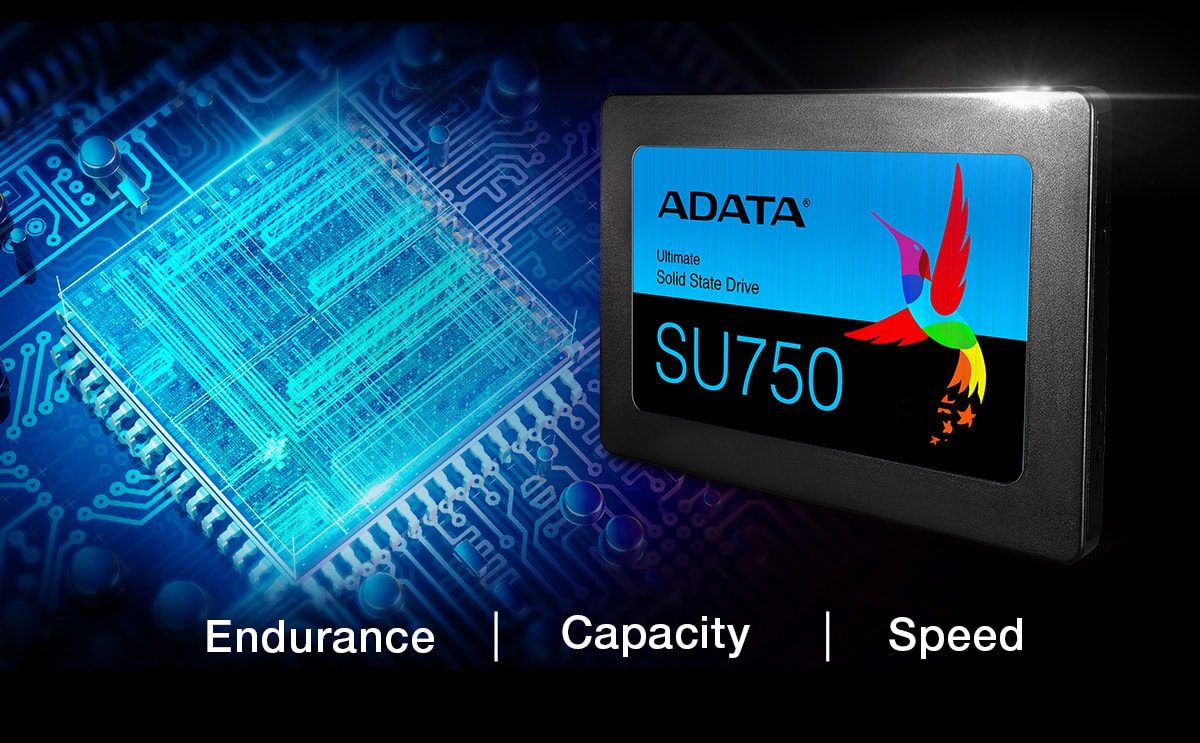 Accelerate Performance
With SLC Caching and DRAM Cache Buffer, the SU750 reaches read/write speeds of 550/520MB* per second to accelerate your PC's performance. There's no more waiting around. Quickly access files and load programs in a flash!
* Actual performance may vary due to available SSD capacity, system hardware and software components, and other factors.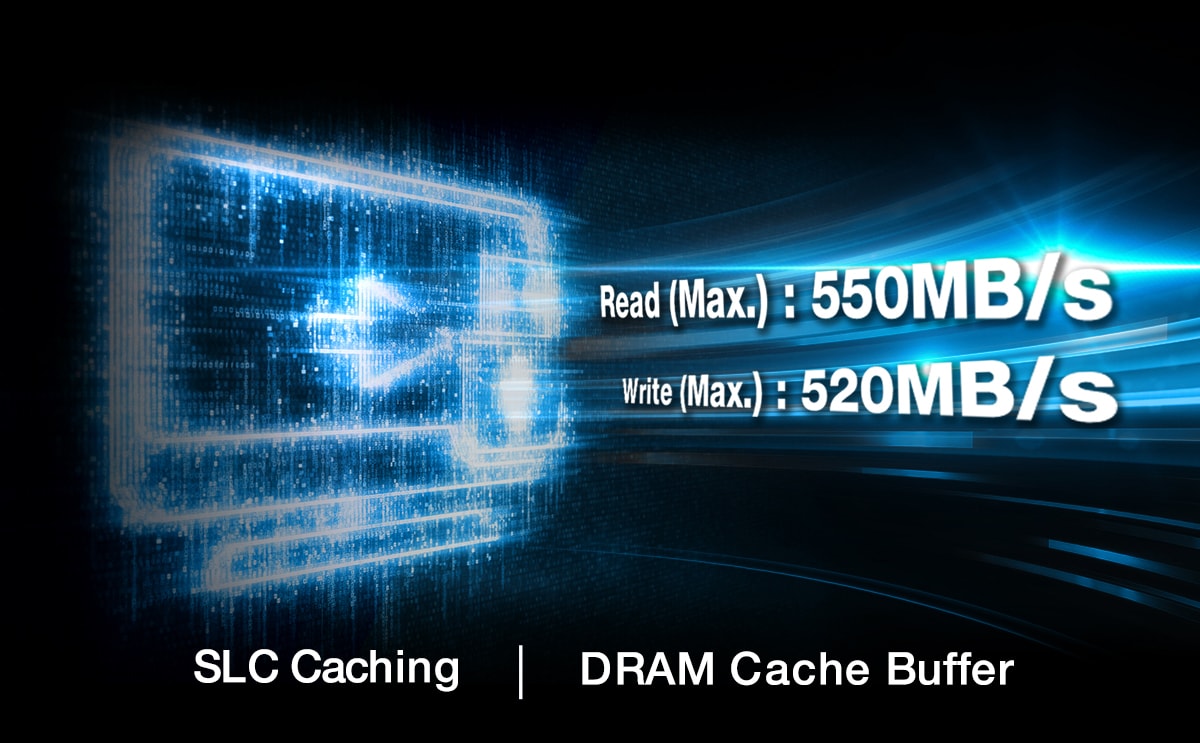 Improved Data Integrity
With support for LDPC (Low-Density Parity-Check) error correcting code technology, the SU750 can detect and fix errors to ensure data integrity and thus enjoy an extended lifespan.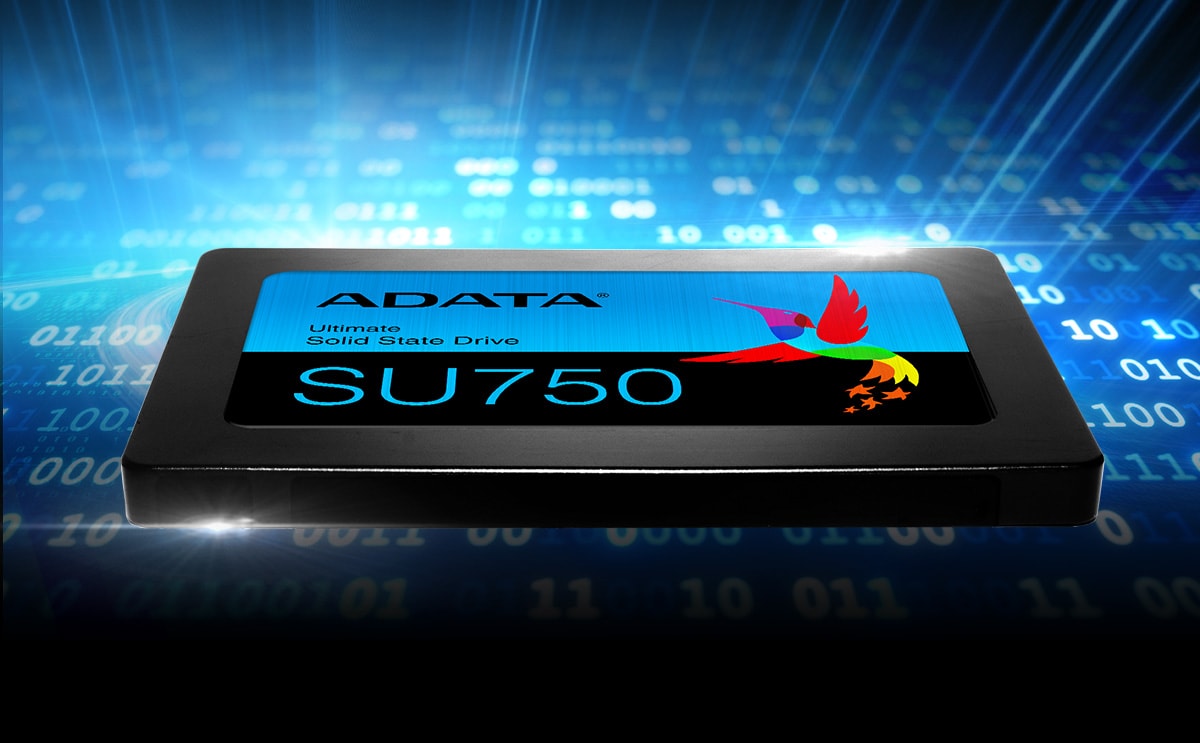 Resilient, Shockproof, Quiet
With no mechanical components, SSDs are more resilient than HDDs. They are more resistant to shock, vibration (1500G/0.5ms) and a wide range of temperatures (0°C-70°C), therefore providing better protection for your data. What's more, SSDs also run silently and consume less power.
SSD Toolbox and Migration Utility
With the purchase of the SU750, users qualify to download ADATA's SSD Toolbox and Migration Utility free of charge! SSD Toolbox allows users to monitor and manage the SU750, with drive status, wear level, and lifespan information. The Migration Utility is especially helpful for users making the move from HDD to SSD, as it allows for simple and straightforward backup and migration of data, including the operating system.